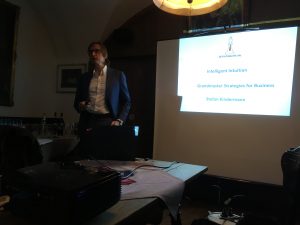 "Our life is the total sum of all the decisions we make every day, and those decisions are determined by our priorities":
At our last meeting our speaker Mr. Kindermann from "Königsplan" talked about (critical) decisions, how we make decisions (intuition vs. rational thinking) and their possible impact on our lives. In the last few minutes of the discussion we talked about artificial intelligence.
We ended the evening with drinks at a bar close to Künstlerhaus where we enjoyed the nice atmosphere and discussion of the lecture!