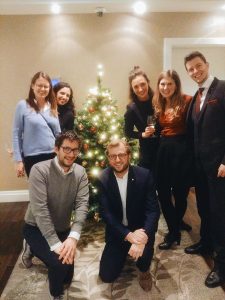 Last monday, we had the great pleasure to attend the christmas party of Rotary Munich International. The event took place in the Hilton hotel in Munich where we were welcomed very warmly by all Rotarians.
We spend a great evening: whilst having dinner with our Rotarian friends we had very nice and interesting conversations in an international environment. This was a great opportunity to get to know each other and foster the relationship between the clubs.
To our Rotarian friends: Many thanks for inviting us to this wonderful evening!
Comments closed