The KidsCamp offers children from socially disadvantaged families the chance to spend a short vacation at no charge.
The first KidsCamp was held in 2008 in Heilbronn. Due to its enormous success the concept has broadened and 2014 ten KidsCamps were be held across Germany, which were organized on the district level in close collaboration between Rotary and Rotaract.
In Weilheim for example 30 children between the ages of 8 and 14 were sponsored by Rotarians to spend four days with outdoor games, a night walk, a BBQ, a water-fight, camp Olympics, a taek-won-do workshop, volleyball, dancing and lots of crafting. Independent of religious and political backgrounds all activities are meant to communicate the values of friendship, fairness, teamspirit and self-confidence.
If you want to be part of this wonderful social activity, feel free to join an unforgettable camping experience with us.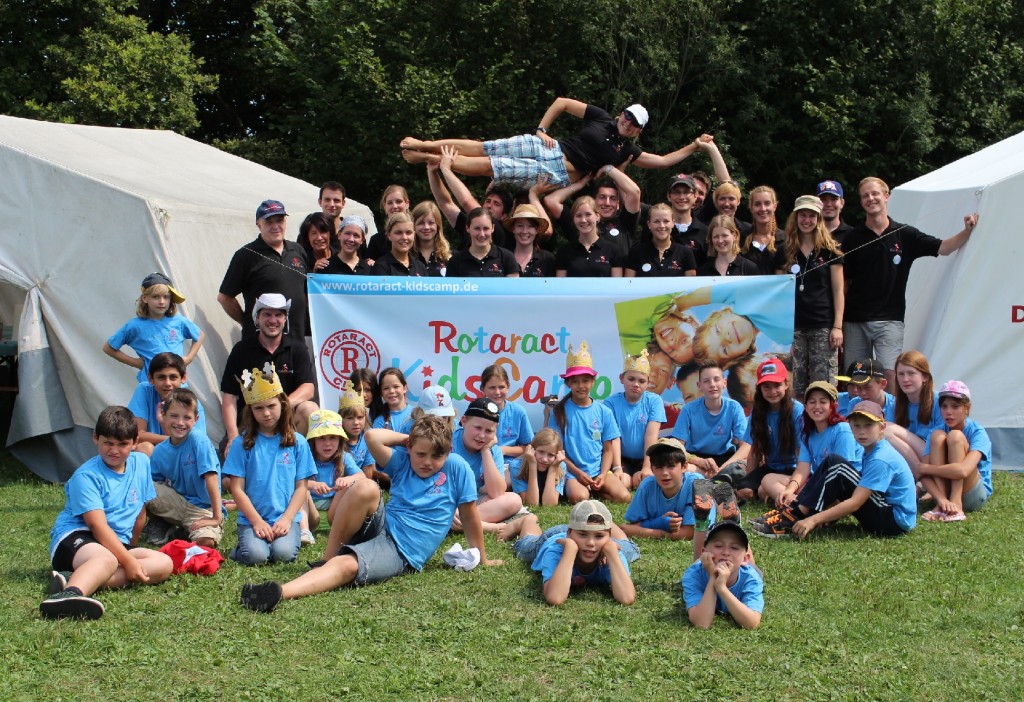 For more information: www.rotaract-kidscamp.de/