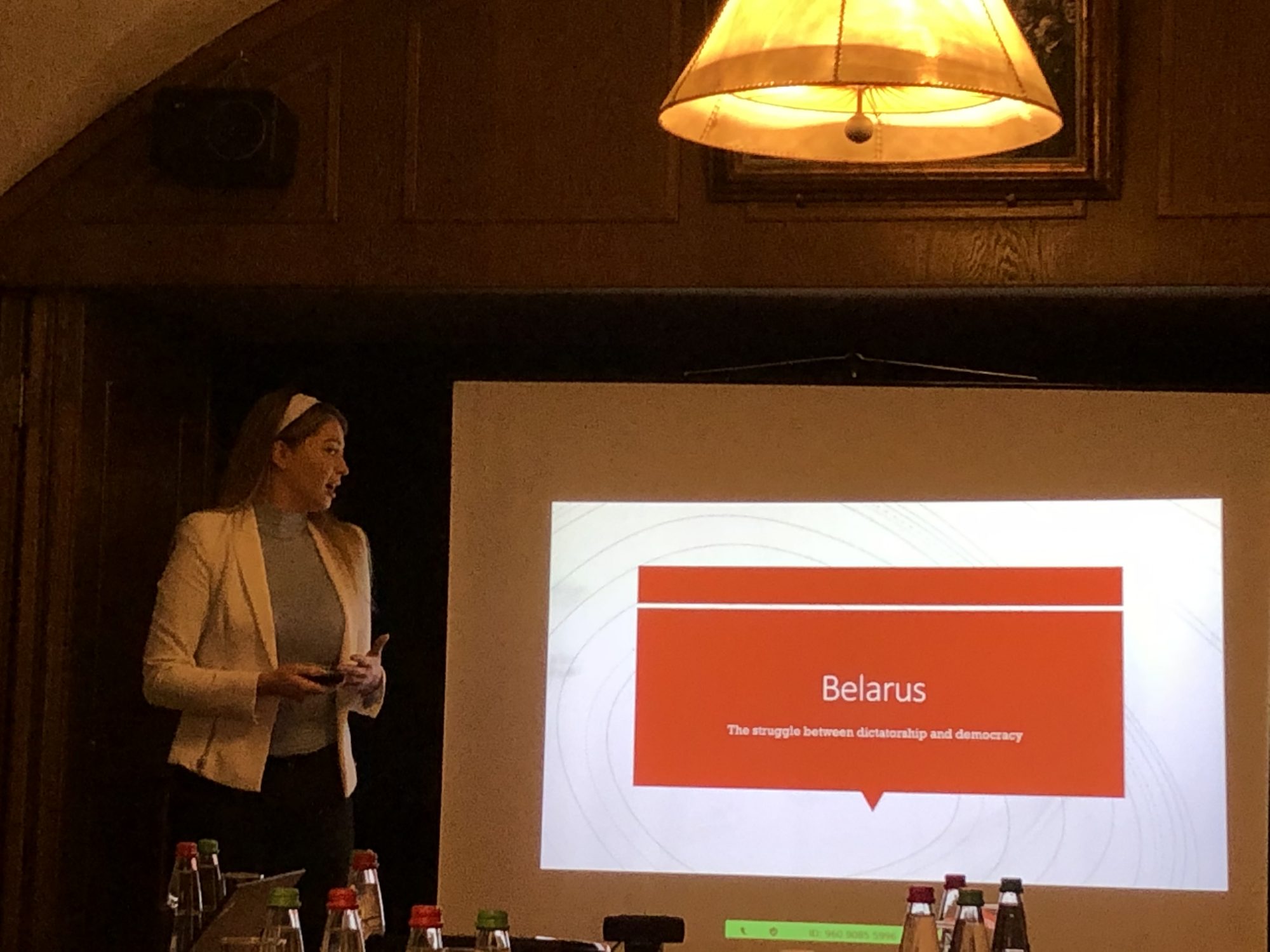 On 22 of October 2020 we had the chance to be part of an excellent presentation and discussion with Natalia Müller!
Natalia spoke about Belarus and the political turmoils that the country is going through at the moment.
Natalia studied international development at the university of Vienna, has working experience at the United Nations Institute for Training and Research, and organizes peaceful protests in her spare time to draw attention to the situation in Belarus.
The topic generated a lot of questions and we would like to thank Natalia for her eagerness to answer each and every one of them!