This weekend, we again took part in one of the club's oldest social project – themed with "buy-one-piece-more", we collected food by asking people to buy one piece of food more and donate it to the Münchner Tafel.
Together with the other 3 Rotaract Clubs Munich, we were quite successful at real,- at Machtlfinger Straße and EDEKA at Implerstraße.
We want to thank all people who got involved – and especially the Münchner Tafel is very grateful for your great effort.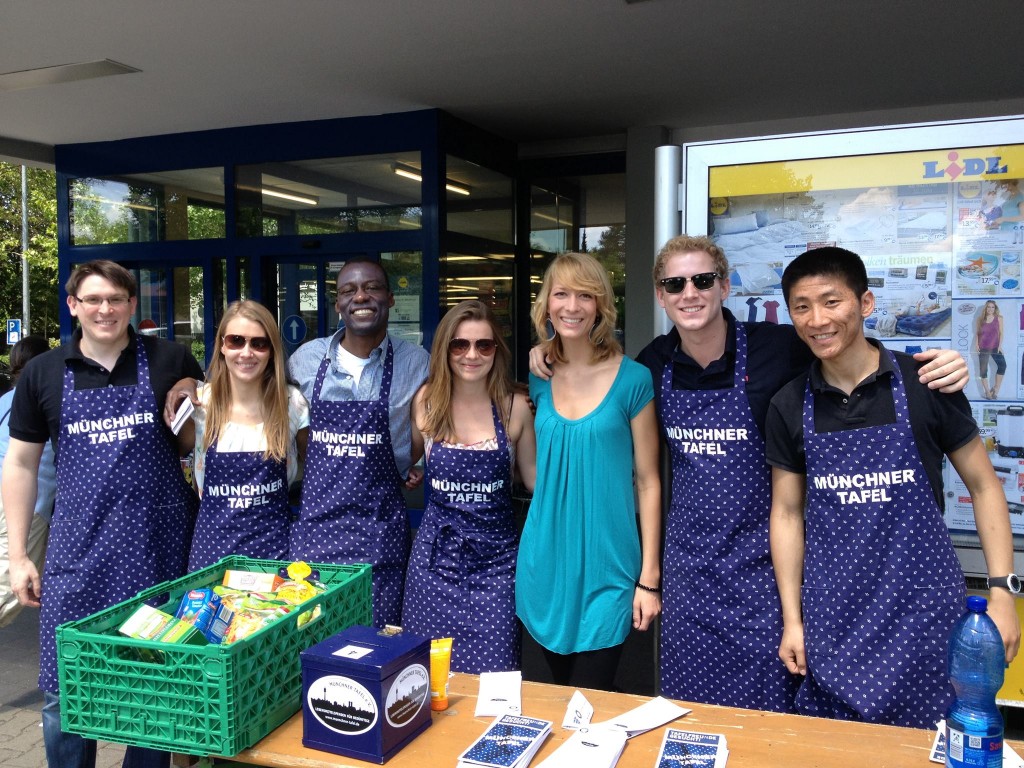 (Last year's team at LIDL).
For further informations, visit: