Our first social activity in this Rotarian year was a great success: Last Saturday we got involved in one of the biggest local projects for the upcoming years: Building up and informing locals about Munich's new children's hospital.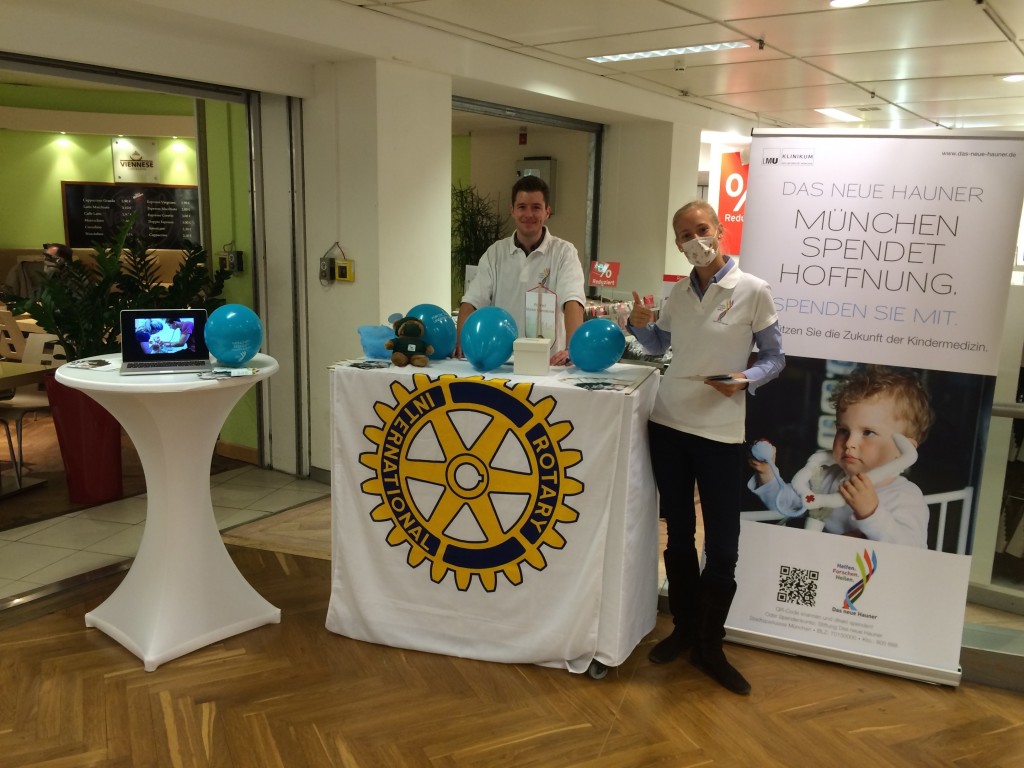 We respresented the new clinic and the initiative Rotary4Hauner at the Karstadt-Store in central Munich. In addition to that we raised more than 500€ for Rotary4Hauner.
We want to say a big "Thank you" to all members and guests, who took part in this activity.